26+2 Hot Yoga Teacher Training
Continue your yoga journey. Explore your limitless self.
May 1 – 30, 2024 | Portugal – D'Alijo Retreat Center
26+2 Hot Yoga Teacher Training –
SPRING 2024
Tuition Rates Start At $7,489*
*includes tuition, accommodations, all meals (three vegan/vegetarian meals per day), training materials, Original Hot Yoga Association application and initial annual registration fees.
In 300 hours, you will learn to teach the classic 26+2 hot yoga series. Our team of asana and anatomy experts, including Gianna Purcell, Kathy Durham, and Erin Frank will provide you with the tools you need to effectively deliver a precise, informative, and therapeutic class. Alignment, benefits, and language for safely presenting the postures will be covered as well as teaching techniques and methodology, anatomy and physiology, yoga philosophy and ethics, and the business of yoga with practical application.
Currently Accepting Applications for 105F's ONLY 26+2 Hot Yoga Teacher Training in 2024.
Your $30 application fee will be credited towards your tuition at the time of enrollment.
Alignment, benefits, and language for safely presenting the postures
Teaching techniques and methodology
Anatomy and physiology
Yoga history, philosophy, and ethics
The business of yoga with practical application
Ayurveda principles
And more!
Your $30 application fee will be credited toward your tuition at the time of enrollment.
Teacher Training classes and lectures will be held at the breathtaking D'Alijo Retreat Center in Northern Portugal.  D'Alijo is located in the village of Cabeceiras de Basto in the province of Minho with the city of Porto (the second largest city in Portugal) just one hour away.  D'Alijo's studio and accommodations are cohesively blended with nature — the perfect place to journey inward and learn to teach the 26+2.
Accommodations and Pricing
Sprawling across twelve acres of land, the D'Alijo Retreat Center consists of the main house, which offers five bedrooms, a kitchen, and a restaurant. Additional accommodations of beautifully designed wooden chalet-style rooms and cabins are spread across the property. All rooms have outside verandas and large terraces that offer undisturbed views of the breathtaking area and premises.
Teacher Training pricing starts at $7,489 USD. EARLY BIRD RATES ARE VALID THROUGH DECEMBER 31, 2023 (PRICES INCREASE BY $200 ON JANUARY 1, 2024
(Shared Room / Private Bathroom)
(Shared or Private Room / Private Bathroom)
Double Occupancy: $7,489
Single Occupancy: $8,599
(Private Room / Shared Bathroom / Shared Living Area)
(Private Room / Private Bathroom / Private Living Area / Garden Views)
Double Occupancy: $7,899
Single Occupancy: $9,199
7:00AM: 26+2 Asana Practice
8:30AM: Break for Breakfast/Study Time
9:30AM: Posture Breakdown, Practicum
12:30PM: Break for Lunch/Study Time
1:30PM: Philosophy, Anatomy and Physiology, Teaching Methodology
4:00PM: 26+2 Asana Practice
5:30PM: Break for Dinner/Study Time
7:30PM: Ethics, Teaching Techniques, Lifestyle for Yoga Teachers, Business of Yoga
9:30PM: Break for the Rest of the Night
7:00AM: 26+2 Asana Practice
8:30AM: Break for Breakfast/Study Time
9:30AM: Posture Clinic, Practicum
12:30PM: Break for Lunch/Study Time
1:30PM: Optional Help Session
3:00PM: Break for Dinner/Rest of the Night
Don't Just Take Our Word For It
Take a peek at what a previous student, Cat Bradley, thought of the training. Cat was part of our 105F 26+2 Hot Yoga Teacher Training Class of 2019.

"Where I live, 95% of the people teaching Bikram are certified by Bikram himself. When I knew that wasn't the direction I wanted to take, I put a lot of time and effort into research and soul-searching to decide who I would train with. From the start, 105F was a front-runner. The second I got on the phone with Kiley, I knew something special was going on with this group. Even more, she made me feel like I was the missing piece. It wasn't a sales pitch. After 30 minutes on the phone with her, we knew each other a little. She had a feeling I would be just right for the training and thoughtfully shared with me why the training might be just right for me. I wasn't even sure I wanted to teach on the day I left for Ormond Beach. I joined the 2019 class purely on intuition. I felt like there was something I needed there. Listening to that voice has paid off every day since. I'm 36 yrs old. I've been through a few things. Not everything. But a few things. This training was by far the most mentally, physically, and spiritually challenging thing I have ever been through. That's what makes it so special. That's why it's got something that I don't believe every training has. It's rare to find the perfect balance of push and support, of sternness (that's for you, G) and tenderness, but that's what's here, that's what is provided for trainees, every step of the way. You want a straight review of the 105F training? Five stars. Dialogue, check. Posture breakdown, check. Anatomy, check. Asana instruction, check. Yoga history, check. All that stuff is there, and it's given to you in full by the best. Gianna Purcell, Kathy Durham, Erin Frank, Kiley Enmark. These women are wise, strong, nurturing, experienced, and here to give. They believe in all that yoga is and all that it can be. They live it by bravely embracing their humanity and inviting others to do the same. Each one on their own is a force. Together, they are magic. These women. These women, and special guests, and your fellow trainees, and YOU. That's what makes this training. You can't know all this experience has to give before you get there. You have to go to get it. I hope you do go. And I hope somewhere along the way, I'll get to meet you and hear about it, and maybe I'll share a little of my story as well. Cause we'll be family then — we'll be linked, inextricably, because of this great thing we took a chance on. This thing makes our world bigger — it makes us believe in ourselves and in each other. It's a great thing. It's a yoga teacher training, and it's so much more. You should go. I really hope you go."
Posture Clinic

Starts Trainees in speaking the 105F Dialogue, in how to guide others through the set-up, action, and exit of each of the 26 postures and 2 breathing exercises. Interspersed feedback will identify effective usage of language and cues. We start slow and simple, isolating one pose at a time. Posture Clinics gradually progress into sequences of multiple posture presentations. Skill objectives include a competent understanding of posture language and mechanics, confidence in public speaking and teaching, and constructive giving and receiving of feedback.
Practicum

Logically extends the Posture Clinic into preparations for teaching an entire live class. Trainee will start by introducing one posture at a time and then string postures together by groups (balancing series and spine-strengthening series) to calibrate verbal speed, pose spacing, and class timing. Skill objectives include proper voice projection, real-time corrections, non-reactive teaching techniques, and efficient language.
Teaching Methodology

Delves into the fundamental principles and methods to help achieve maximum results with students. Skill objectives include posture and series continuity, dialogue dissection, mapping your class, feedback philosophy, and didactic responsibilities.
Teaching Techniques

Trainees will identify particular scenarios for addressing individual student potentials and limitations, moving through the room while teaching, prepping students before class, debriefing students after class, and using psychology, humor, and stories to convey points.
Anatomy and Physiology

This section complements the Trainees' visual and practical understanding of the human body. A series of lectures will illuminate the significance of articulating anatomy, axial anatomy, and the nervous system in helping understand how the muscles, bones, and joints create the postures, how spinal position affords muscular continuity throughout the series, and how information flows throughout the body.
Yoga Philosophy, Lifestyle, and Ethics

We will survey overarching theories underpinning yoga and the constant responsibilities of yoga teachers. Yoga Nidra philosophy and meditation techniques are showcased with a supporting review of Raja Yoga, the Signs of Samadhi, and Hatha Yoga Pradipika.
Business of Yoga

Take a look into the yoga business opportunities available to a certified yoga teacher. The teacher will cover the basics of employment, management considerations, and studio ownership concerns and will be presented with success/fail comparisons and an eye toward win-win scenarios.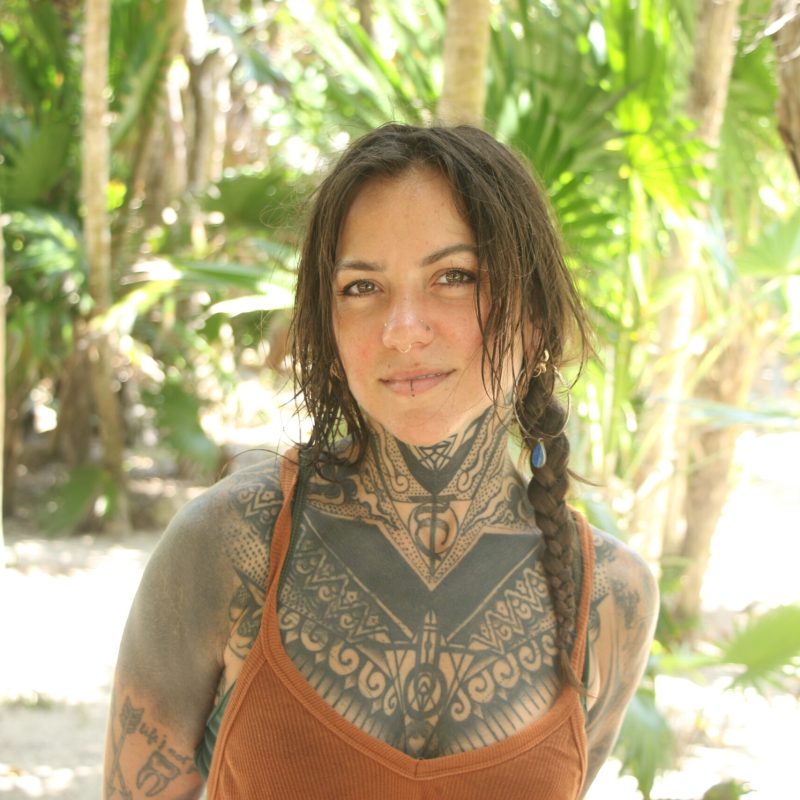 Gianna is an international yoga teacher, traveling around the world leading workshops, trainings, retreats, and classes. As a broken gymnast, her first passion was healing her herniations and intense joint pain. As an asana champion her passion was training and discovering different modalities and techniques to help achieve deeper shapes and perspectives.
More about Gianna

As a motorcycle accident survivor her passion was living and integrated yoga into every aspect of her being no matter the present life state. As a yogini devoted to practice, her passion is to share yoga as an adaptogen; a healing modality willing to meet you where you are.

Gianna is a USA National Yoga Asana Champion, a Bikram Yoga Certified teacher, an Ashtanga/Vinyasa E-RYT 500 hour certified teacher, a certified death doula, a continuing education provider, and is currently continuing her studies in Ayurvedic Medicine.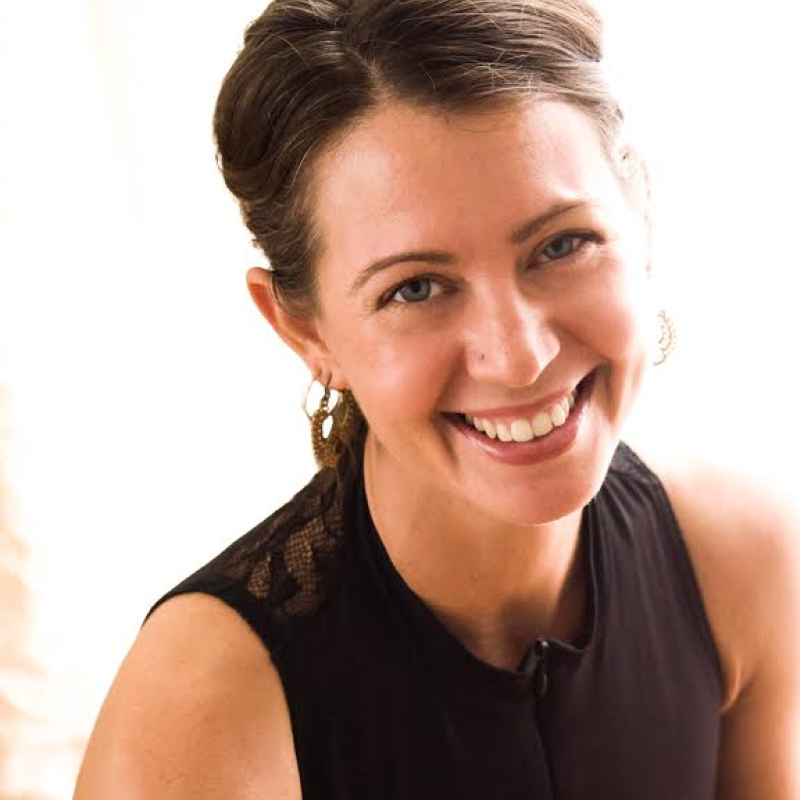 Kathy's interest in yoga began as a personal mission to heal her daily battle with anxiety and depression without using medication. She was invited to a Bikram Yoga class in 2004 where she embarked on a life long journey to wellness.
More about Kathy

From the first breath, she found security, freedom, relief, and support. Bikram Yoga Teacher Training soon followed in the Spring of 2005. This channeled a new radiant being to emerge and blossom in the years to come. She walked out more confident, more energetic, more alive and more true to herself.
Erin is a Bikram certified teacher (2011), a Yoga Alliance E-200 RYT, a level 2 OHYA teacher, and earned her Doctor of Physical Therapy degree with honors in 2022. She is beginning her clinical career in the specialty of Pelvic Floor. It is an aspect of physical therapy that is under utilized, but also one that shares many aspects of yoga practice: mind-body awareness, coordination, breathwork, and bringing together numerous body systems.
More about Erin

In addition to her role at a Physical Therapist, Erin teaches hot yoga in Austin and leads the anatomy and yoga history courses for our 105F 26+2 Hot Yoga Teacher Trainings. Erin's aim is to help spread the empowering aspects of yoga to help people from all walks of life move and live with more ease.
Kiley is 105F's Teacher Training Director (aka Director of Fun!) and will attend to the logistics and flow that will ease and elevate your entire training experience.  After graduating from The Ohio State University as a scholar-athlete with honors and working for eight years in the management consulting field, Kiley decided it was time to make a change to dive into what she's truly passionate about — helping others live lighter, happier, healthier lives.
More about Kiley

Kiley attended Bikram's Teacher Training in 2011, traveled and taught hot yoga throughout Australia and Asia in 2013 and 2014, got certified to teach Inferno Hot Pilates in 2018, and has organized nine 26+2 Hot Yoga Teacher Trainings, twenty Hot Yoga and Hot Pilates Retreats, and hundreds of special events for 105F over the years.  Kiley loves passing out high fives, hugs, and smiles and is convinced that she has the best job in the world! 
Which certifications will I receive upon graduating from 105F's 26+2 Hot Yoga Teacher Training?
Our training is Original Hot Yoga Association (OHYA) and Yoga Alliance (YA) approved.  You will graduate from training with your 105F certification, your OHYA certification (intern status), and your RYT200 (if you are already RYT200 certified then you will receive your RYT300).
D'Alijo is a 1 hour drive from the Porto Airport (OPO) which is the most convenient airport to fly in and out of for your training. Another option would be to fly in and out of Lisbon (LIS). If you fly into LIS you will need to take the train up to Porto (Campanha Train Station). D'Alijo will provide transfers from OPO (extra fee). 105F will help arrange your airport transfers. FREE onsite parking is available if you're driving to D'Alijo. 
What is the first and last day's schedule so I know how to book my flights?
We will have orientation followed by class starting around 4pm on the first day of training (May 1) and then will wrap up with class and a closing celebration around Noon on the last day of training (May 30). 
Can I stay extra nights at D'Alijo before or after training?
D'Alijo does not allow for guests to stay onsite outside of our specific training dates. If you would like to arrive in Portugal early or stay later, you are responsible for booking your own accommodations in Porto (or elsewhere) for any extra nights needed. 
25% is due at the time of booking. Full payment is due 60 days before training starts. Most trainees make 4 payments of 25% but if a more flexible payment schedule is needed, we are more than happy to work with you on that. 
Will you provide a copy of the dialogue?
The 105F dialogue (Cues & Commands) is very similar to the original dialogue created for the 26+2 series -- just cleaner, crisper, more clear, more efficient, more effective. One of our main goals is to make sure you are set up for success to teach at any hot yoga studio you'd like after training -- learning the 105F Cues and Commands will give you the foundation to do just that. Once you officially register for training and pay your initial deposit, we will send you a hard copy of the Cues & Commands.
How do I prepare for my 4-week training?
Three biggies!  Study, practice, and hydrate. Verbatim memorization of half moon through eagle pose is mandatory by the time you arrive at training. You will be required to memorize the full dialogue during your training so the more you know before you arrive, the better! Start to practice daily doubles at least two weeks before training starts.  Hydrate well in advance of training and be sure to bring any electrolytes or rehydration supplements that work for you to training.
What is your average training size?
Our average training size is generally around 16.  It's a big enough group so all of our trainees are sharing information and learning from one another (each trainee is unique and brings something special to our gathering!) yet small enough where our trainers are able to give as much individualized attention to each of our trainees as is needed. 
What are the recommended readings?
It's never a bad time to start building your yoga library! 
Yoga Anatomy by Leslie Kaminoff, Hatha Yoga by David Coulter, Revealing the Secret, a Commentary on the Hatha Yoga Pradipika by Swami Kripalu, Energetic Anatomy of a Yogi by Paul and Jaylee Balch, The Yoga Sutras of Patanjali by Sri Swami Satchidananda, Anatomy Trains by Tom Meyers, Yoga Body by Mark Singleton, Ayurveda and Panchakarma - The Science of Healing and Rejuvenation by Sunil 'V. Joshi, M.D. (Ayu). 
These are RECOMMENDED readings -- you are NOT required to read all of these books before or during training.
What should I bring to training?
Passport (please check the expiration date on your passport as it must be valid at least 3 months beyond your period of stay), Cues & Commands, journal/notebook, an offering for our altar (any small item or token that has special significance or meaning to you), pens/markers, water bottle, hot yoga wear, comfy clothes for lectures/posture clinics, closed toe/comfortable shoes for hiking, swimsuit, hat, sunglasses, sunscreen, toiletries (shampoo and body wash is provided in the rooms), electrolytes, vitamins/medications, layered comfortable clothing (nights will get cool), an adapter/convertor for your electronics, bug spray.
Will yoga mats and towels be provided?
Yes, D'Alijo will provide yoga mats, yoga towels, and any props we need for training so you do not need to pack these items with your belongings.
Can I do laundry at D'Alijo?
D'Alijo has a washing machine and dryer that you may use at your convenience during training. D'Alijo will provide the laundry detergent. There is a small fee for using the machine/dryer.
Will massages or healing services be available?
Traditional Massage Therapy, Thai Wat Po Pressure Point Therapy, Balinese Massage, Bamboo Therapy, Ayurvedic Massage, and more therapies and healing services will be available during your training (extra fee). 
In our effort to celebrate diversity, we offer a scholarship for BIPOC & LGBTQ individuals. To learn more, email teachertraining@105F.com.